Mae Fah Luang Garden

: 5944
" This park/garden grows winter flowers and decorative plants with beautiful flowers taking turn to bloom season by season. Todate, the park extends additional 13 rai for stone, water, palm and other winter flower gardens. "
Located in front of Doi Tung Palace. It's built in 1992 on an area of 12 rai. The Sculpture of Children Standing on one another in the center of the Park. It received PATA GOLD AWARDS in 1993 of Pacific Tourist Associations on behalf of Thailand in terms of good development of attractions.
Entrance fee 80 baht
Open daily 06:30 to 18:00
From downtown Chiang Rai, follow Highway #10 towards Mae Sai district through Mae Chan. Then, at kilometer stone 870 - 871, Baan San Kong, turn left into a new road (1149) on the way to Doi Tung.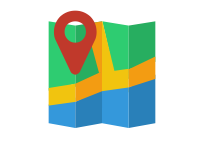 Similar Trips