---
"Koh Jabang is pretty of soft corals and Seven color coral.Koh Hin-Ngam is used to be the Nature to create the beach of shiny black pebbles. This island is good site for diver because of the underwater secenery that you will witness, the magnificent and perfectly preseved water park is here, many colors of coral reefs that will amaze you."
Koh Jabang located in the East of Koh Hin Ngam and between Koh Adang and Koh Rawi. It takes only 20 minutes by long-tail boat from Koh Adang. In the sunshine day, Koh Jabang is offering you the best scenery of under waterworld.
This is one of the diving site that has a magnificent view of coral reefs, this site is also loaded of marine life which those photographer will like it more, this is the prize when you visit the place these beautiful scenery.
Koh Jabang is one of our most colourful diving sites that you can visit, your travel is well worth.
The best way to go to Koh Jabang is by long-tail boat. Big boat is not allowed as it may destroy the corals.
Koh Jabang located in the East of Koh Hin Ngam and between Koh Adang and Koh Rawi. It takes only 20 minutes by long-tail boat from Koh Adang
All reviews
(List 3 review)
---
thejuk
รีวิวเมื่อ 1 ธ.ค. 53
ส่วนมากแล้วชาวต่างชาติจะนิยมไปดำน้ำกัน นักท่องเที่ยวชาวไทยจะเหมาลำมากกว่า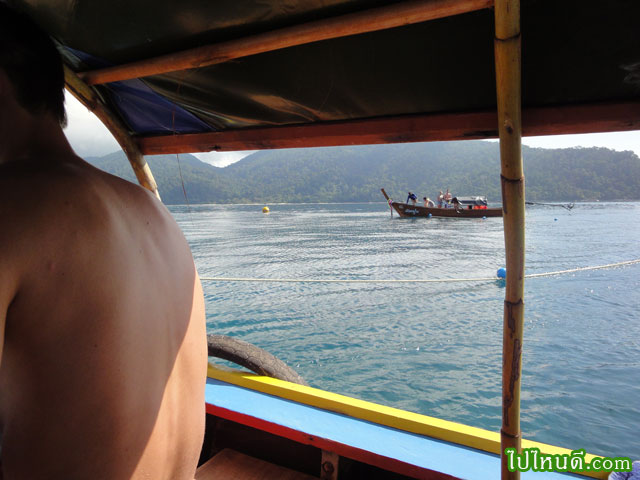 thejuk
รีวิวเมื่อ 1 ธ.ค. 53
เสียดายไม่มีกล้องถ่ายใต้น้ำว่าสวยแค่ไหน ดูภาพบนพื้นน้ำไปก่อนแล้วกัน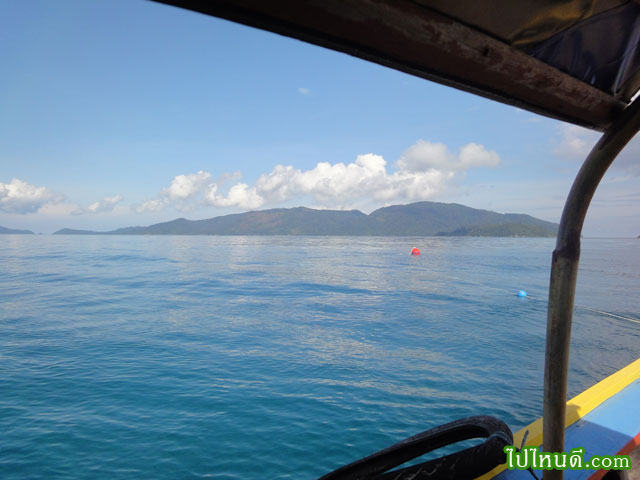 thejuk
รีวิวเมื่อ 1 ธ.ค. 53
จุดดำน้ำที่มีความสวยตรงปะการัง 7 สี