---
" Unseen Thailand campaign by Tourist Authority of Thailand The whole structure made from wood without a nail "
The Santuary of Truth is a wooden palace located next to the sea over the Wong Pra Chan bay. The palace was entirely constructed from wood in 1981 under typical Thai style building of wood dwelling theory. A master piece of wood carving reflects the art symbol. In similar manner the palace itself is also regarded as an unseen place in Thailand.
Open 08:00 - 18.00 hrs (every day)
Admission Fee: 500 Baht each (same price for both Thai and foreigners)
Scheduled Time of Visit at the palace
Just take a look on the entrance of the palace, you may take a horse-drawn carriage at 50 Bht each
All reviews
(List 6 review)
---
nongview
รีวิวเมื่อ 29 พ.ค. 54
The Sanctuary of Truth

nongview
รีวิวเมื่อ 29 พ.ค. 54
gable with stucco in typical Thai style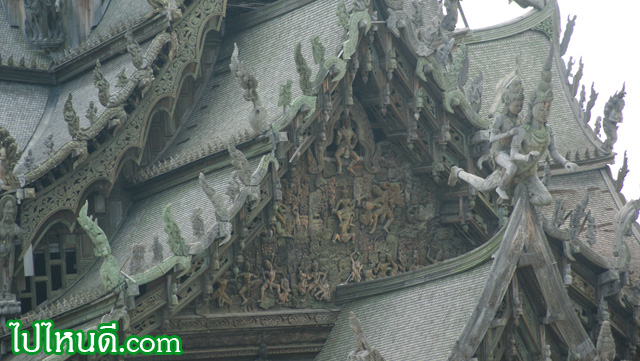 nongview
รีวิวเมื่อ 29 พ.ค. 54
Zoom by my camera....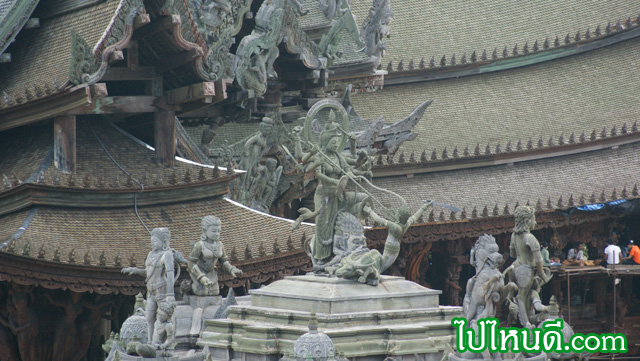 nongview
รีวิวเมื่อ 29 พ.ค. 54
I did not pay 500 Bht. So I were right here and took this picture.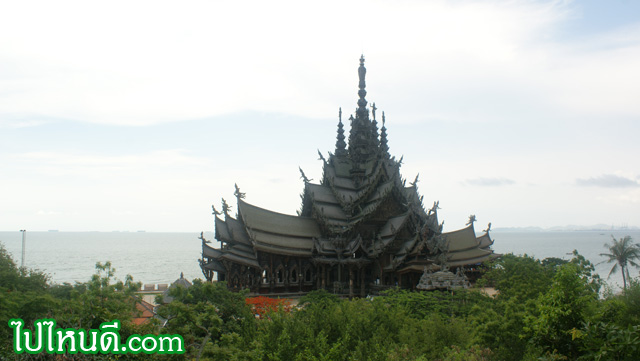 nongview
รีวิวเมื่อ 29 พ.ค. 54
a horse drawn carriage for 50 Baht each, taking 10 minutes to the view point.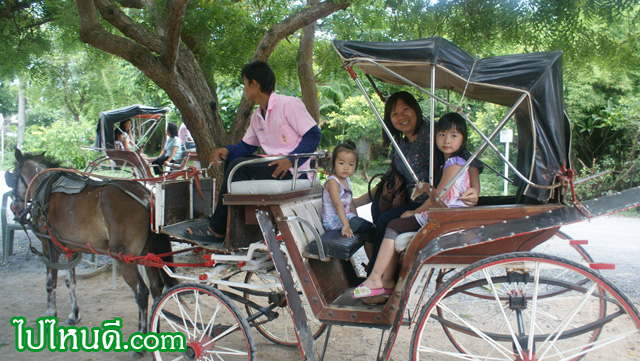 nongview
รีวิวเมื่อ 26 พ.ค. 54
The main entrance (gate)