---
"Wat Nam Hoo, that was not released to warm the city There is a question that the religion is made of bronze metal with a lap width of 28 inches and a height of 30 inches. The question asked by this organization is the hollow head of 500 years."
Wat Nam Hu is at Mu 5 Tambon Wiang Tai, located 3 km. from Pai hospital. This temple housed Phra Un Mueang, sacred Buddha image in Lanna style, 500 years of age, in the attitude of Subduing Mara (victory over Mara). The image's top knot can be opened and contained holly water, revered by local folk.
Wat Nam Hoo is enshrined. Reverend Father Oun Mueang Which is a sacred Buddha image made of bronze metal, lap width_ 28 inches and height_ 30 inches. This Buddha image has a hollow head. The upper part can be opened and closed and water is trapped. It is a Buddha image of Sing Sam, about 500 years old, in 1972, with a pilgrimage from Chom Thong District. Chiang Mai ProvinceCame to worship and suspected that there would be water inside the Buddha image, so he opened it and found that there really was water News of this spread and people poured in to ask for water to pay homage. When the water in his head was exhausted, it would flow out again in the form of water all the time. There is a pagoda behind it. According to history, King Naresuan the Great built it to contain the ashes of Phra Nang Suphankanlaya.
How to get there : The location of the temple is at Moo 5, Tambon Wiang Tai, about 3 kilometers west of the district, the same way to Yunnan Village.
Introducing Pai Kham Hideaway Resort.
For more information, please contact: Wat Nam Hoo 053-699758, 088-4345025
Tourism Authority of Thailand, Mae Hong Son Office 053-612982-3
All reviews
(List 0 review)
---
Hotels nearby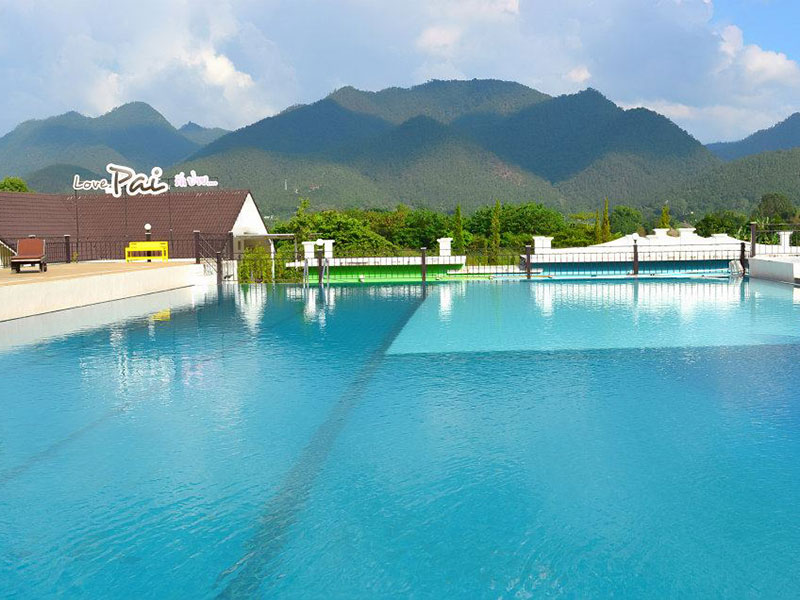 บ้านกุงแกง เดอ ปาย รีสอร์ท
(List 0 review)
ห่าง 3.11 กิโลเมตร
ปายเอราวัณ
(List 0 review)
ห่าง 6.38 กิโลเมตร
Nearby restaurants