---
"Long, popular hike to a scenic waterfall with jungle terrain, bridges & wildlife."
Mae Yen Waterfall Mae Yen Waterfall is the most beautiful waterfall in Pai. Located in the heart of the forest. It is a medium-sized waterfall in the foothills of Doi Huay Nam Thong. Travel by foot for about 12 kilometers. Travel time about 3-5 hours. Start at the dam near the entrance of Wat Phra That Mae Yen. It is a dirt road up the hill bough hard enough. Must have a guide guide villagers. A beautiful waterfall. Shady with little trees. Suitable for swimming. The tourists are not busy.
Tickets are available throughout the year.
For more information, please contact: Maehongson Tourism Office 053-612982-3
Getting there: From Pai, take the ramp and take the bridge over the Pai River. Turn to the narrow land. To Mae Yen Reservoir From Mae Yen reservoir, walk about 3-4 hours.
All reviews
(List 0 review)
---
Hotels nearby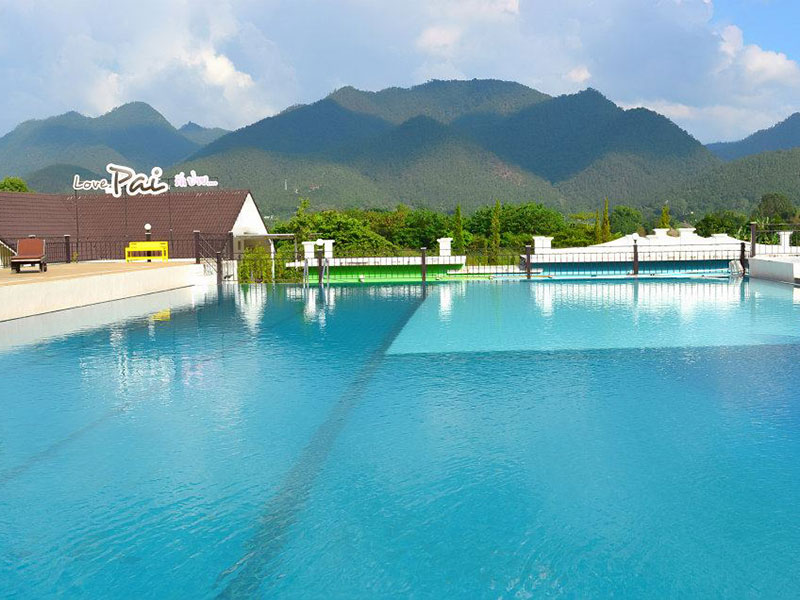 บ้านกุงแกง เดอ ปาย รีสอร์ท
(List 0 review)
ห่าง 2.97 กิโลเมตร
ปายเอราวัณ
(List 0 review)
ห่าง 5.59 กิโลเมตร
Nearby restaurants