---
""
Tha Pai Hot Springs are one of the focal points of Huai Nam Dang National Park, in Mae Hong Son province, 8 kilometres south of Pai. The springs offer a number of bathtubs for visitors to bathe in, and it is also possible to bathe in the stream that runs through the site. The water from these springs is said to have strong therapeutic value.
How to get there:
Forward driving to National Park at km 87 – 88, turn left about 2 kilometers to the destination. From highway no. 1095 to convenient concrete road throughly to hot springly up-down hill. Two sides of road is shady with trees, especially Teak Forest. 500 meters walking to Hot Spring when reaching at parking-lot Surrounding area covers with foggy and has strong odour. Tourists can bring tent for camping without any charge nearby Hot Spring. Please arrange things by yourself because of no facilities services provided there.
All reviews
(List 2 review)
---
nongview
รีวิวเมื่อ 14 พ.ย. 53
Tha Pai Hot Spring, really hot!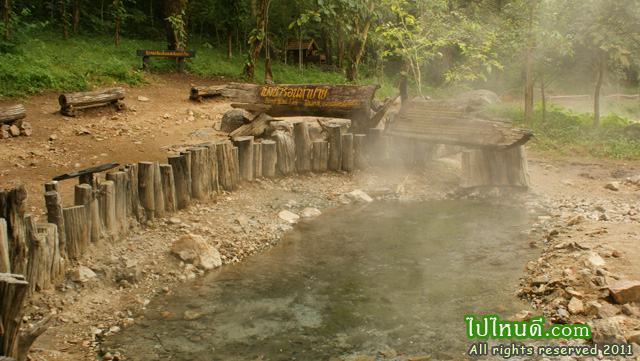 nongview
รีวิวเมื่อ 14 พ.ย. 53
80 C in this well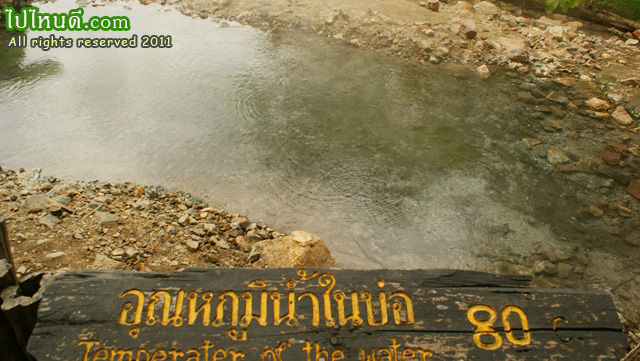 Hotels nearby
ปายเอราวัณ
(List 0 review)
ห่าง 3.44 กิโลเมตร
บ้านกุงแกง เดอ ปาย รีสอร์ท
(List 0 review)
ห่าง 5.92 กิโลเมตร
Nearby restaurants