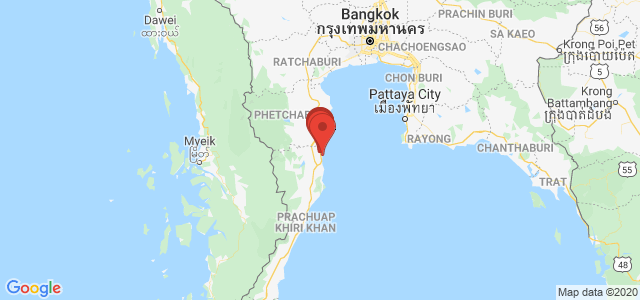 ร้านอร่อยในหัวหิน
4650
รวมร้านอาหารอร่อยมาก ถึง อร่อยที่สุด ในหัวหิน
ตามพิกัด นี้เลย จร้า...
Meekaruna Restaurant has been operated since 1986.
Located by the sea in Hua Hin, we are reputed for our delicious food and romantic atmosphere.

We proposes a various choices of food and we are also specialized in seafood. Customers will enjoy their wonderful dishes all cooked harmoniously with art of Thai food.

All ingredients are strictly selected to ensure fr...
read more
La Mer Restaurant offers fresh seafood with reasonable price. Good seaview while you are dinning on our terrace.
- live local song/music
- group tour requires advance reservation
We arrange semina, group, party and tour by customer contentment....
read more